2" Baby Blocks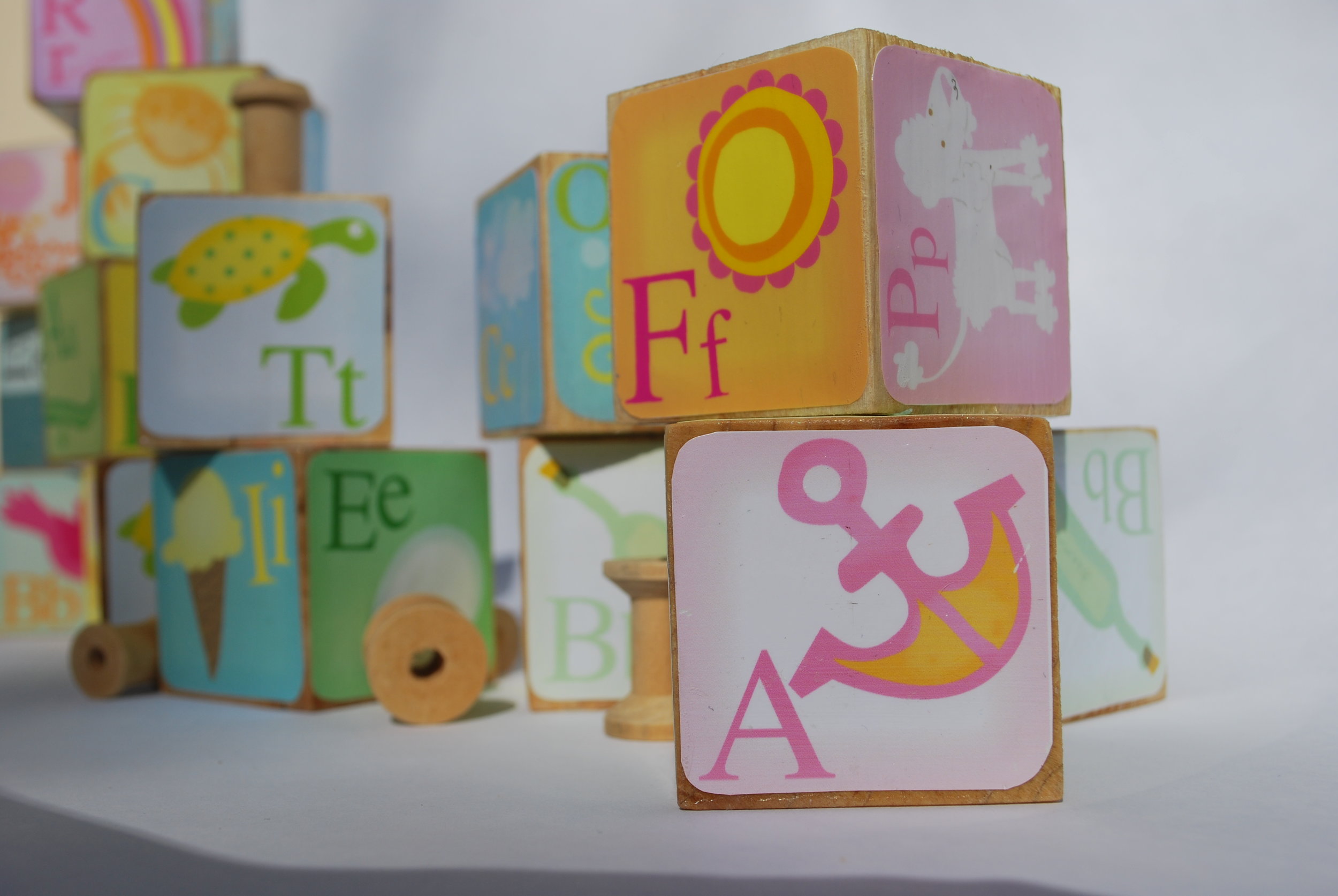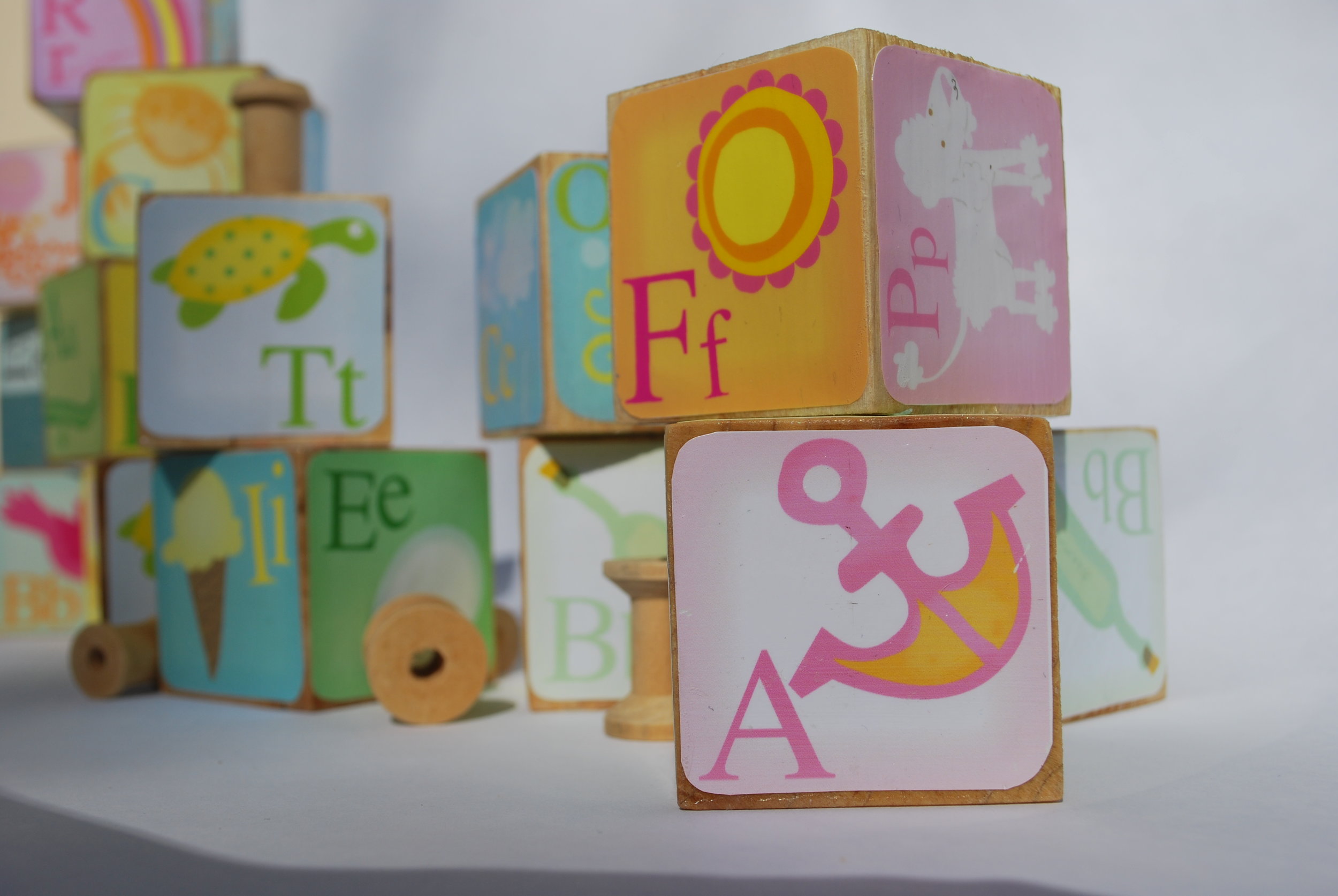 2" Baby Blocks
Baby Blocks 2 Inch illustrated letter or number with animal or object
All letters are available, a-z and also can do numbers if you want. Each letter has a animal or object with it that represent that letter. Such as A is alligator, B is bird, and so on...
The numbers, if you prefer numbers, have fruit and veggies with them. There are 6 peas for the block of 6 and 3 pears for the number 3 and so on...
If you'd like a specific thing perhaps, the whole alphabet or your child's name please contact me via my contact page and I will set you up a custom listing.
Please specify if the blocks are for a girl or boy, and tell me what you need to spell. The other sides of the blocks will be filled in with other letters randomly picked with an illustration on each side coordinating to the letter.
These blocks are created using nontoxic modge podge to seal the illustrations on the the block making baby safe block that will not loose it's artwork through drooling and playing.
I use high quality paper so you can see every detail of the illustrations, and I hand cut out each side to be unique with rounded corners for a more handmade feel.
If you have questions or thoughts, please email me and I would be happy to email you back. Thanks!
Please note - I have a 5-7 day turnaround on custom baby blocks. I live in Missouri, where the weather is as humid as can be, while still being hot! This makes dry time slow during the summer months, so it may be more like 12 days in some Summer instances.
Timelines vary depending on edits and client response time on questions, variation revisions, etc.
----------------------------------------------------------------------
Copyright © Nonna Illustration & Design. All rights reserved. This design is not to be copied, modified or redistributed in any way. Sale of this item does not transfer its copyright.